WELCOME TO FARRIER U
** FARRIER U is closed and is not accepting student applications at this time **
(Effective January 1, 2023)
~ The most popular farrier school in the State of Florida ~
Did you know that one of the
oldest trades in the world is a Farrier / Blacksmith?
If you are interested in becoming a professional farrier by trade, you have come to the right place. Our farrier school teaches and educates on the skills and techniques needed to start their very own new profession in farriery. FARRIER U is voted #1 in the State of Florida. Our goal is to ensure each student is well-educated and trained thoroughly and adequately; covering not only the horseshoeing aspect of this exciting agricultural trade but we cover all areas of business and management as well. Each student that passes their course leaves here with a sense of integrity; feeling self-assured with confidence in building and working their new business. It's time to build that business you've always dreamed of...
BECOME A QUALIFIED FARRIER AND BE YOUR OWN BOSS!!
Be ye strong therefore, and not let your hands be weak; for your works shall be rewarded. 2 Chronicles 15:7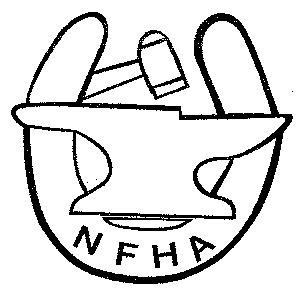 National Farriers and Horsemen Association